Before you leave Thailand, you will find many interesting and cheap things to bring back as a souvenir in Bangkok. These 10 lists souvenirs we recommend you must get in Bangkok!
1. Instant Noodle
If you're an instant noodle lover, Tom Yum flavored noodles from Mama are a must buy. Packaged in small plastic bags, they are light enough to fit plenty of your suitcase.
WHERE TO BUY
7-11
Supermarket in malls
2. Thai Silk products
Products made of authentic Thai silk are special because of the production process by hand-weaving. The texture is soft and delicate which can be made into a dress, a scarf, a tie, a pillow cover, a cushion cover, a bag, or a wallet.
WHERE TO BUY
Jim Thompson outlets for high quality products. ( They have a branch at the airport )
Or visit Factory sale outlet at 153 Soi Sukhumvit 93, Bangchak, Phakanong, Bangkok
3. Soap Products
Fruit soap is very the most popular Souvenir, especially Thai fruit like Mango, Durian, and banana. These handmade fruit soaps don't just only look like fruits but also smell exactly like them!
WHERE TO BUY
Chatuchak Weekend Market
Popular markets
4. Inhaler (Ya Dom in Thai)
In Thailand, you must have noticed at least one person using a nasal inhaler. Thai people are known for their frequent use of nasal inhaler which is also best for covering up bad smells or pollution, to clearing up nasal passages. The two most famous brands are Poy Sian and Peppermint fields.
WHERE TO BUY
7-11
Popular markets
5. Durian chips
You can easily buy and take home these "love it or hate it" snacks as well as other popular Thai snacks. For people who have yet to try the actual fruit. Both the taste and smell of the durian chips are not too overpowering.
WHERE TO BUY
7-11
Local shops
Popular markets
6. Cooking set inclusive of the herbs and spices
If you are falling in love with Thai food and love to cook. You can bring some Thai spices to try at home. These come dried and well-sealed. Just do not forget to check your country's customs regulations to avoid problems.
WHERE TO BUY
7-11
Gourmet Supermarkets
Popular markets
7. Muay Thai Shorts/Boxers
Muay Thai is a combat sport in Thailand which more popular internationally. The result is Muay Thai gears have become a favorite souvenir item among tourists. You can give these comfortable-to-wear shorts to your friends who are a big Muay Thai fan.
WHERE TO BUY
MBK Mall
Sport shops
Popular markets 
8. Thai Spa products
When you are in Thailand, you can easily find a spa & massage shop in every corner in Bangkok. It will be a good idea if you bring some Thai herbal spa products for yourself after a long overseas journey, as well as for family and friends. The products can soothe your body and mind best.
WHERE TO BUY
Supermarkets for locally produced bath and body products
Chatuchak Weekend Market
9. Snake Brand Prickly Heat Powder
Thailand can best be described as tropical and humid for the majority of the country during most of the year, Snake Brand Prickly Heat Powder is a must-item for our Thai locals. Usually, apply some on your body after shower and can cool the heat off.
WHERE TO BUY
Popular markets
Supermarkets for locally
10. Thai Tea Mix
This is Thailand's most famous Thai Milk Tea mix. Recently they have just launched their own soft serve. You can buy the tea powder back and make yourself some smooth Thai tea and homemade ice cream at home!
WHERE TO BUY
Gourmet Supermarkets
Yaowarat
7-11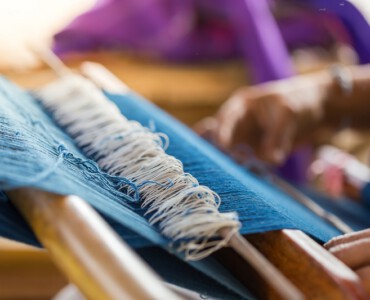 GO SHOPPING & HAVE FUN
3
4
8
Due to some technical problem that we have to send next categories of car for customers without prior notice, however price will remain the same we discussed ( not charge more ) or in case have to down grade your car type we will collect as per actual rate of those car type.
Cancellation of your booking must be writing by email back to us.
Once the tour has started, no refund for any unused portion or part of the tour or services to be provided will be given. If you want to make any changes to the tour, or depart the tour early, such alteration or departure will be entirely at your own expenses and liability. You will also need to contact us in writing to the tour operator your reason for leaving the tour.
เนื่องจากปัญหาทางเทคนิคบางประการ ทำให้เราต้องส่งรถประเภทถัดไปให้ลูกค้าโดยไม่ต้องแจ้งให้ทราบล่วงหน้า อย่างไรก็ตาม ราคาจะยังคงเท่าเดิมที่เราพูดคุยกัน (ไม่คิดค่าบริการเพิ่ม) หรือในกรณีที่ต้องลดขนาดประเภทรถ เราจะเก็บตามอัตราจริง ของรถประเภทนั้นๆ
การยกเลิกการจองของคุณจะต้องเขียนอีเมลกลับมาหาเรา
เมื่อทัวร์เริ่มต้นแล้ว จะไม่มีการคืนเงินสำหรับส่วนใดส่วนหนึ่งของทัวร์หรือบริการที่ไม่ได้ใช้ หากคุณต้องการเปลี่ยนแปลงทัวร์หรือออกเดินทางก่อนเวลา การเปลี่ยนแปลงหรือออกเดินทางดังกล่าวจะเป็นค่าใช้จ่ายและความรับผิดทั้งหมดของคุณ คุณจะต้องติดต่อเราเป็นลายลักษณ์อักษรถึงผู้ให้บริการทัวร์ถึงเหตุผลในการออกจากทัวร์