If you have a problem hard to get sleep, maybe your environment isn't conducive to sleep and made you uncomfortable to fall asleep.
The studies have shown there are several bedroom plants that can benefit you to fall asleep faster.
They can boost your mood, improve your creativity, reduce your stress levels, enhance your productivity, maintain indoor humidity levels, produce oxygen, and naturally purify air pollutants.
Check them out below for helping you get the best sleep ever.
1.Lavender
Lavender's aroma has long been thought to ease anxious feelings, it is proved that to lower heart rate, blood pressure, and stress levels, improve mood, and make you sleepy.
2. Snake plant
Also known as 'mother-in-law's tongue'. It is the top air-purifying plants. It helps to convert carbon dioxide into oxygen at night and remove some harmful chemicals from the air such as xylene, trichloroethylene, toluene, benzene, and formaldehyde. So an increase in air quality will lead to better sleep.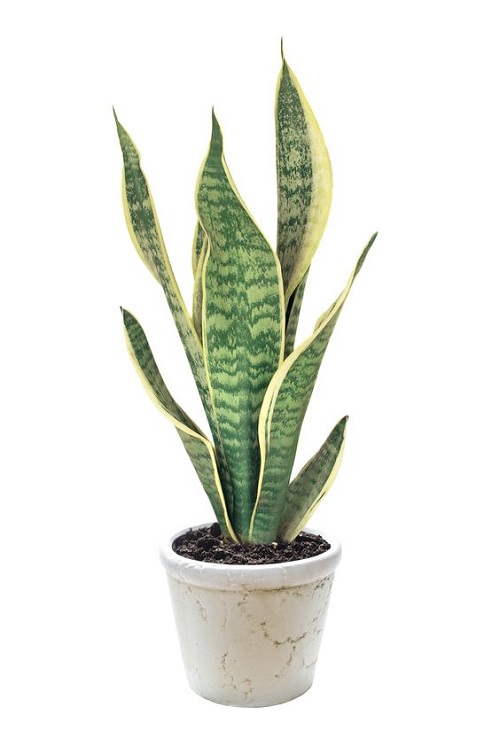 3. Golden Pothos
This easy-care to grow and maintain the plant because it doesn't require too much light. Golden Pothos is another great air purifier plant that can help you sleep better if you place a pot in your bedroom.
4. FERNS
This plant is excellent at filtering the air and increase the humidity that can help give you peace of mind.
5. SPIDER PLANT
Chlorophytum comosum 'Spider Plant', another plant that's great for fighting the pollutants in the air. Spider plants absorb 90 percent of carbon monoxide that's making for a restful sleep.

These bedroom plants are perfect for clearing your mind and may even bring you comfort. All of these plants are easy to grow and care for.
They also absolutely influence your health and the room's air quality.
However carefully pick plants that are most ideal for your room's condition.
3
4
8
Due to some technical problem that we have to send next categories of car for customers without prior notice, however price will remain the same we discussed ( not charge more ) or in case have to down grade your car type we will collect as per actual rate of those car type.
Cancellation of your booking must be writing by email back to us.
Once the tour has started, no refund for any unused portion or part of the tour or services to be provided will be given. If you want to make any changes to the tour, or depart the tour early, such alteration or departure will be entirely at your own expenses and liability. You will also need to contact us in writing to the tour operator your reason for leaving the tour.
เนื่องจากปัญหาทางเทคนิคบางประการ ทำให้เราต้องส่งรถประเภทถัดไปให้ลูกค้าโดยไม่ต้องแจ้งให้ทราบล่วงหน้า อย่างไรก็ตาม ราคาจะยังคงเท่าเดิมที่เราพูดคุยกัน (ไม่คิดค่าบริการเพิ่ม) หรือในกรณีที่ต้องลดขนาดประเภทรถ เราจะเก็บตามอัตราจริง ของรถประเภทนั้นๆ
การยกเลิกการจองของคุณจะต้องเขียนอีเมลกลับมาหาเรา
เมื่อทัวร์เริ่มต้นแล้ว จะไม่มีการคืนเงินสำหรับส่วนใดส่วนหนึ่งของทัวร์หรือบริการที่ไม่ได้ใช้ หากคุณต้องการเปลี่ยนแปลงทัวร์หรือออกเดินทางก่อนเวลา การเปลี่ยนแปลงหรือออกเดินทางดังกล่าวจะเป็นค่าใช้จ่ายและความรับผิดทั้งหมดของคุณ คุณจะต้องติดต่อเราเป็นลายลักษณ์อักษรถึงผู้ให้บริการทัวร์ถึงเหตุผลในการออกจากทัวร์