After long-stay home quarantine, we all can be anxious to get-a-way. And I've got itchy feet already!
But remember to be smart, safe, and stay healthy with a guide to travel after the Corona Virus.
Because we all want to have fun on vacation and also need to protect ourselves.
1.) Plan your trip safely
To start a trip you should better to check information about your destination, research that area.
Find out what guidelines are and make sure you check their local website for tourism in that area. At this moment, there may be many restrictions, and you need to be prepared.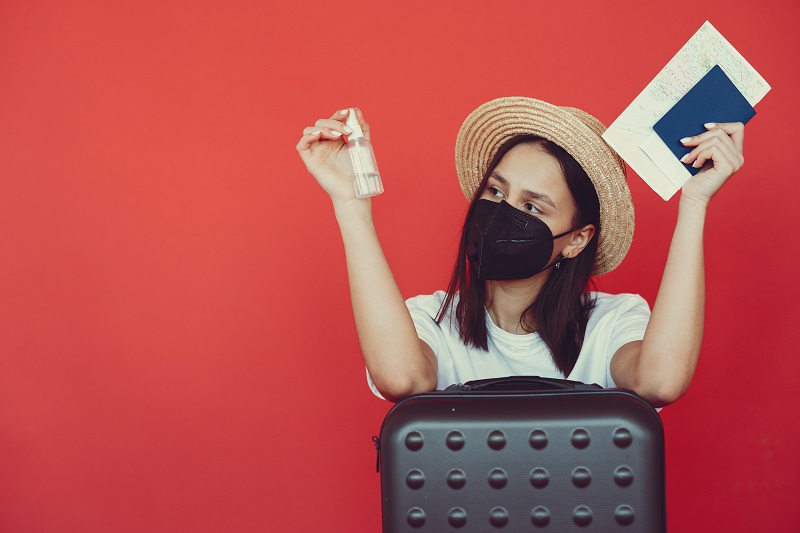 2.) Preparing to pack your bag for your vacation.
Make sure you bring extra hand disinfectant. While traveling, it is hard to be able to wash your hands with soap and water. Cleaning wipe is another good item that you should bring along the way.
Bring your snacks do not depend on the flight service.
Always carry masks, gloves, hand sanitizer or wipes – more for traveling through airports and if you use public transport and excursions.
Travel insurance will be greatly important as we all start to travel again and you will want to buy "Cancel for any reason" kind of travel insurance.
ON THE PLANE – "NEW NORMAL"
Each member of the flight crew are wearing a facial covering at every touchpoint with customers, and a pair of latex gloves
To follow social distancing rule. You can notice that if you are flying solo, you will get an entire row to yourself and if you are flying with someone then you will share a row with them.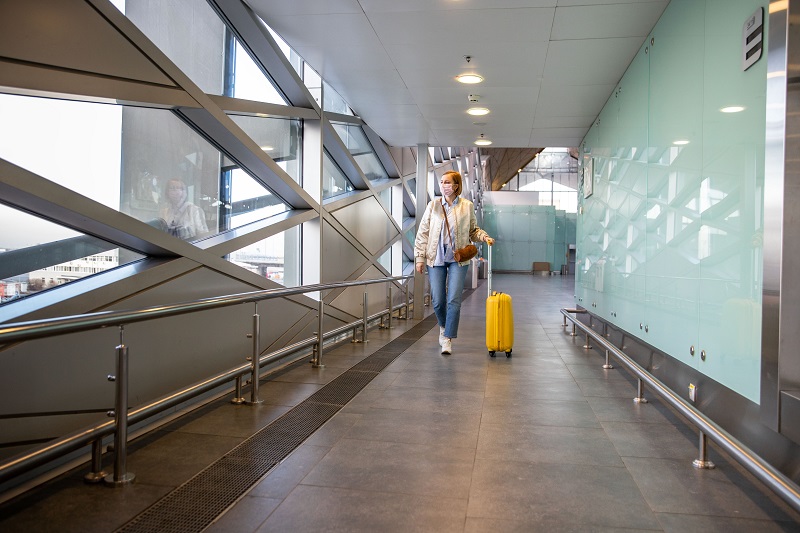 3. Take precautions when traveling.
Stay safe at any time!!!  When you are checking into a hotel or any type of accommodations, make sure you find out their guidelines that they are using, for the precautions of the Corona Virus.
Although during this current situation in terms of Virus safety, almost all hotels assured that they are compliant with the health recommendations of local authorities and have in place all necessary practices and cleanliness to be ready for the return of tourism post-Covid19. You should always stay clean and use sanitizer to clean all the surfaces you have to touch.
Keep your distance, use masks, wash your hands, clean surfaces you have touched, and stay home if you are sick!
3
4
8
Due to some technical problem that we have to send next categories of car for customers without prior notice, however price will remain the same we discussed ( not charge more ) or in case have to down grade your car type we will collect as per actual rate of those car type.
Cancellation of your booking must be writing by email back to us.
Once the tour has started, no refund for any unused portion or part of the tour or services to be provided will be given. If you want to make any changes to the tour, or depart the tour early, such alteration or departure will be entirely at your own expenses and liability. You will also need to contact us in writing to the tour operator your reason for leaving the tour.
เนื่องจากปัญหาทางเทคนิคบางประการ ทำให้เราต้องส่งรถประเภทถัดไปให้ลูกค้าโดยไม่ต้องแจ้งให้ทราบล่วงหน้า อย่างไรก็ตาม ราคาจะยังคงเท่าเดิมที่เราพูดคุยกัน (ไม่คิดค่าบริการเพิ่ม) หรือในกรณีที่ต้องลดขนาดประเภทรถ เราจะเก็บตามอัตราจริง ของรถประเภทนั้นๆ
การยกเลิกการจองของคุณจะต้องเขียนอีเมลกลับมาหาเรา
เมื่อทัวร์เริ่มต้นแล้ว จะไม่มีการคืนเงินสำหรับส่วนใดส่วนหนึ่งของทัวร์หรือบริการที่ไม่ได้ใช้ หากคุณต้องการเปลี่ยนแปลงทัวร์หรือออกเดินทางก่อนเวลา การเปลี่ยนแปลงหรือออกเดินทางดังกล่าวจะเป็นค่าใช้จ่ายและความรับผิดทั้งหมดของคุณ คุณจะต้องติดต่อเราเป็นลายลักษณ์อักษรถึงผู้ให้บริการทัวร์ถึงเหตุผลในการออกจากทัวร์