A SMALL THINGS TO KNOW ABOUT CHIANG RAI
Chiang Rai is a small town in Northern Thailand. And it is an increasingly popular tourist destination.
You can explore and travel on foot in the city center however most of the main attractions are well outside the city.
It has three seasons; cool, hot, and rainy season. It is typically slightly cooler and less humid than the rest of Thailand.
Cool-season is from November to February
Hot-season is from March to May.
The rainy season is from May to October
1. WAT RONG KHUN
Wat Rong Khun is one of Thailand's most special and famous temples (more commonly known as the White Temple to foreigners).
The temple is open for visitors since 1997. An artist from Chiang Rai, named Chalermchai Kositpipat, completely rebuilt a temple and created the White Temple. Every detail of the temple has meaning.
The temple is the one thing you cannot miss!  If you visit here in the evening, I recommend you wait till the sunset to get great shots with an incredibly beautiful view.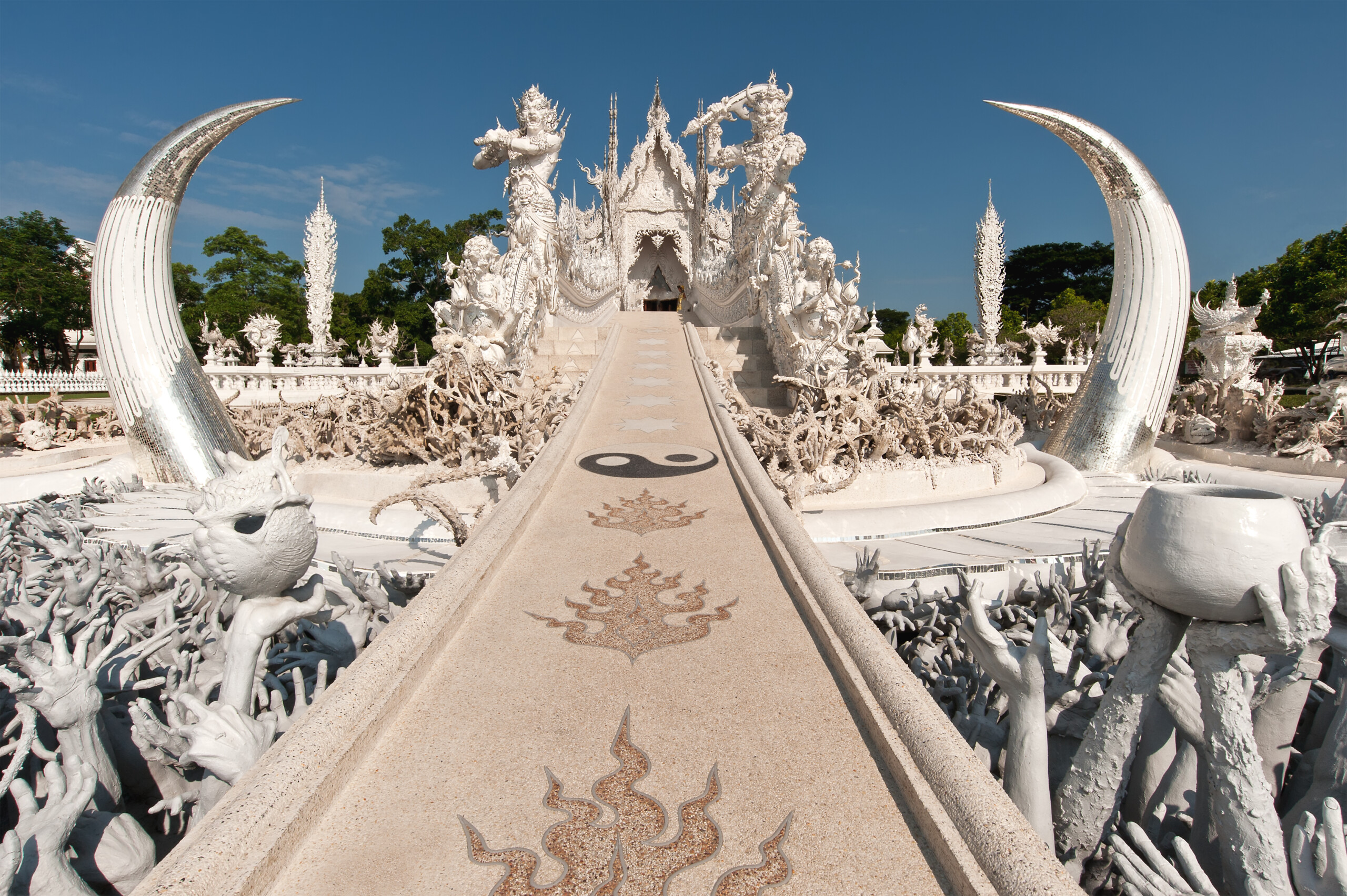 2. WAT RONG SEUR TEN
More commonly known as the Blue Temple to foreigners. The name Wat Rong Suea Ten actually translates to Tiger Temple, named for the tigers that once roamed the area.
This Blue Temple is as special as the White Temple. The artist that created the Blue Temple, Putha Kabkaew, was a student of the artist that designed the White Temple, Chalermchai Kositpipat.
The blue and golden colors of the temple make for great vivid pictures. Since the temple is famous, it can be very crowded. However, there are still quiet areas that you can get plenty of photos without other disturbing.
3. WAT SANG KAEW PHOTHIYAN
Wat Sang Kaew Phothiyan is more commonly known as the Lotus Temple to foreigners. It is the perfect stop on your way to Chiang Rai.
The temple scenery is beautiful and when you look down you can see the whole district of Mae Suay and many of its sub-districts. Sang Kaew Phothiyan is translated as, "A lotus that sprouts and emerged from the water and emits light like a sparkling gem with brilliant light.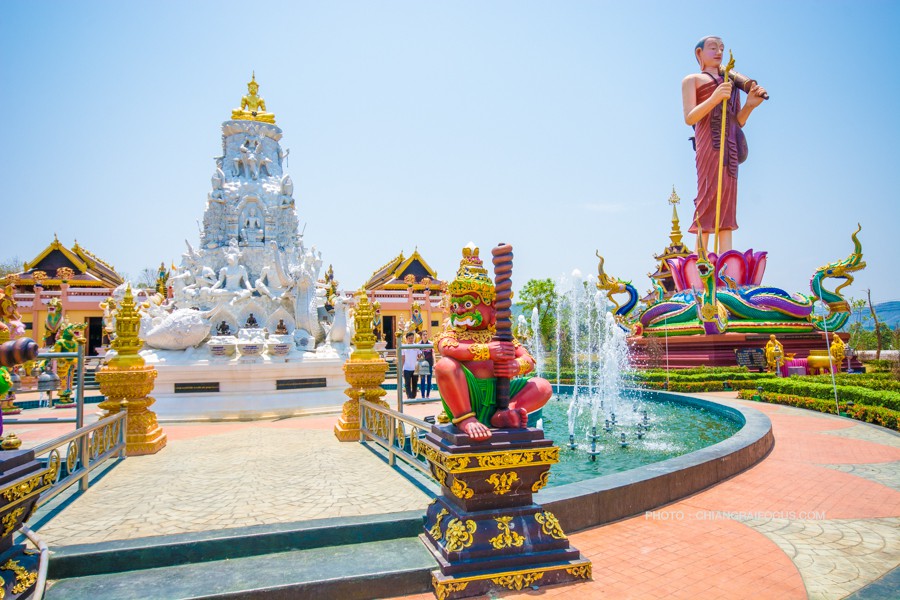 Enjoy your trip to Chiang Rai because it is the most deserving province in your list of places to visit in Thailand
3
4
8
Due to some technical problem that we have to send next categories of car for customers without prior notice, however price will remain the same we discussed ( not charge more ) or in case have to down grade your car type we will collect as per actual rate of those car type.
Cancellation of your booking must be writing by email back to us.
Once the tour has started, no refund for any unused portion or part of the tour or services to be provided will be given. If you want to make any changes to the tour, or depart the tour early, such alteration or departure will be entirely at your own expenses and liability. You will also need to contact us in writing to the tour operator your reason for leaving the tour.
เนื่องจากปัญหาทางเทคนิคบางประการ ทำให้เราต้องส่งรถประเภทถัดไปให้ลูกค้าโดยไม่ต้องแจ้งให้ทราบล่วงหน้า อย่างไรก็ตาม ราคาจะยังคงเท่าเดิมที่เราพูดคุยกัน (ไม่คิดค่าบริการเพิ่ม) หรือในกรณีที่ต้องลดขนาดประเภทรถ เราจะเก็บตามอัตราจริง ของรถประเภทนั้นๆ
การยกเลิกการจองของคุณจะต้องเขียนอีเมลกลับมาหาเรา
เมื่อทัวร์เริ่มต้นแล้ว จะไม่มีการคืนเงินสำหรับส่วนใดส่วนหนึ่งของทัวร์หรือบริการที่ไม่ได้ใช้ หากคุณต้องการเปลี่ยนแปลงทัวร์หรือออกเดินทางก่อนเวลา การเปลี่ยนแปลงหรือออกเดินทางดังกล่าวจะเป็นค่าใช้จ่ายและความรับผิดทั้งหมดของคุณ คุณจะต้องติดต่อเราเป็นลายลักษณ์อักษรถึงผู้ให้บริการทัวร์ถึงเหตุผลในการออกจากทัวร์