Thailand has a tropical climate. The average weather varies every season, but the temperature is around 30 degrees Celsius every day throughout the year. Which is quite high then you need to dress up the right clothes for the right place.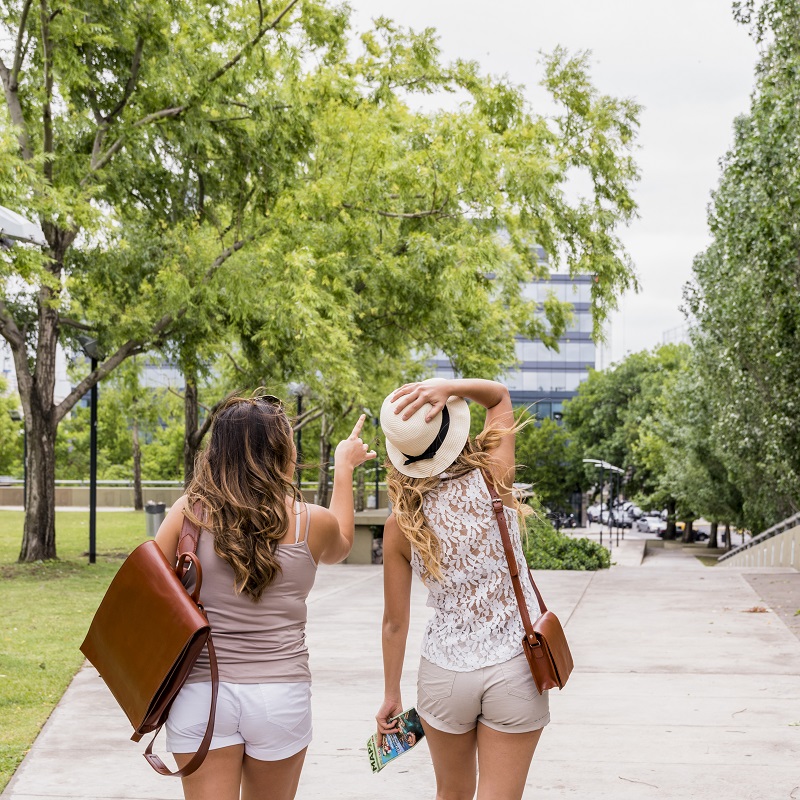 WHAT TO WEAR: EVERYDAY OUTFITS IN BANGKOK
🙆For men, the best thing to are polo shirts, button-down collared shirts, and golf or Bermuda shorts. Even good quality t-shirts and cargo shorts will do. Packing a pair of semi-casual pants will come in handy for an evening out.
🙆‍♀️For ladies,  summer dresses, skirts, shorts with a linen top.
Choose the right of fabric to avoiding heat and end up in nasty sweat. Rayon and light cotton not as comfortable as linens, but rayon clothes can release from the heat.
Rayon and light cotton not quite as cool as linens, but rayon clothes can release from the heat.

WHAT TO WEAR: BEACH TOWN
👕🩳 You can go for any swimwear or swimsuit. 🩱👙 Choose linen t-shirt, tank top, with shorts but avoid dark colors. As you know dark colors absorb a lot of heat, which makes you feel uncomfortable. 🏖
🙅Don't wear fabrics like nylon and acrylic to the beach. It will only make you feel uncomfortable in the hot sunny weather.
🙅‍♀️Don't go naked on the beach. Always wear your bikini top because it will make locals nearby very uncomfortable.
WHAT TO WEAR: THAI TEMPLE
Most temples with tourist traffic have signs asking visitors to cover up. Choose an attire that covers you up entirely.
Off-shoulders, sleeveless tops, tank tops, crop tops, mini-skirts, pants are above knee-length are absolutely ❌not allowed ❌
Make sure you keep every point in mind while packing and enjoy your trip to Bangkok.
3
4
8
Due to some technical problem that we have to send next categories of car for customers without prior notice, however price will remain the same we discussed ( not charge more ) or in case have to down grade your car type we will collect as per actual rate of those car type.
Cancellation of your booking must be writing by email back to us.
Once the tour has started, no refund for any unused portion or part of the tour or services to be provided will be given. If you want to make any changes to the tour, or depart the tour early, such alteration or departure will be entirely at your own expenses and liability. You will also need to contact us in writing to the tour operator your reason for leaving the tour.
เนื่องจากปัญหาทางเทคนิคบางประการ ทำให้เราต้องส่งรถประเภทถัดไปให้ลูกค้าโดยไม่ต้องแจ้งให้ทราบล่วงหน้า อย่างไรก็ตาม ราคาจะยังคงเท่าเดิมที่เราพูดคุยกัน (ไม่คิดค่าบริการเพิ่ม) หรือในกรณีที่ต้องลดขนาดประเภทรถ เราจะเก็บตามอัตราจริง ของรถประเภทนั้นๆ
การยกเลิกการจองของคุณจะต้องเขียนอีเมลกลับมาหาเรา
เมื่อทัวร์เริ่มต้นแล้ว จะไม่มีการคืนเงินสำหรับส่วนใดส่วนหนึ่งของทัวร์หรือบริการที่ไม่ได้ใช้ หากคุณต้องการเปลี่ยนแปลงทัวร์หรือออกเดินทางก่อนเวลา การเปลี่ยนแปลงหรือออกเดินทางดังกล่าวจะเป็นค่าใช้จ่ายและความรับผิดทั้งหมดของคุณ คุณจะต้องติดต่อเราเป็นลายลักษณ์อักษรถึงผู้ให้บริการทัวร์ถึงเหตุผลในการออกจากทัวร์