Keep the bags out to Relax and chill out for your precious Holiday escape.
Discover the clear seawater with best check-in spot in Samet Island, and laid back vibe on the white sand beach.
Here are some fun things to do on Koh Samet when visiting the island;
Go Diving or Snorkelling

Join A Island Tour

Rent A Jet Ski

Go Canoeing and Kayaking

Go Sailing and Windsurfing

Go Fishing

Chill on the beach and get a Beachside Massage

Pray the Big Buddha
Na Dan Pier
The first point that we arrive at Koh Samet is the Na Dan Pier, which is the main pier that most tourists have to get off before connecting the car to other beaches on Samed Island. A Giant female Statue named Nang Phisuea Samut Located at the port area. Of course, this has become a popular selfie point ever.
Sai Kaew Beach
A must-visit tourist destination is Sai Kaew Beach because it is also the most beautiful beach on Ko Samet. Of course, this place is full of colors. The bustle of tourists who come to have chill sunbathe under the coconut tree and swim in the clear blue water.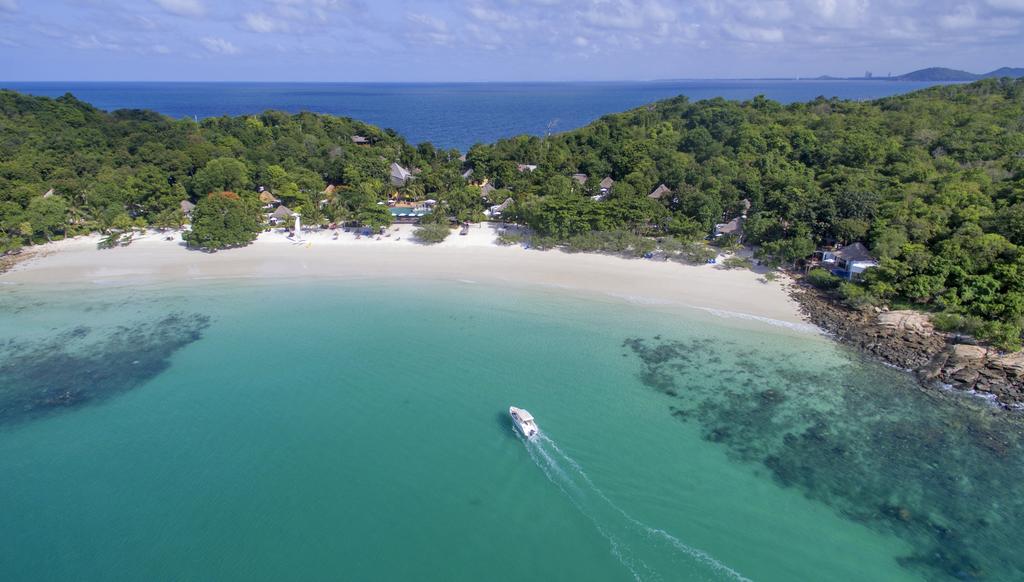 Ao Wong Duean
Ao Wong Duean another must-visit check-in spot on Ko Samet. This charming beautiful sea sand beach which is not misplaced to Saikaew Beach. And if you take a high view from the top will find the characteristic of the bay that is curved, elegant like a crescent moon that is the origin of the name "Ao Wong Duean" itself.
Ao Phrao
Ao Phrao is a peaceful beach. And not as crowded as other places. Of course, this place can satisfy you most if you prefer a very private spot. As there are not many resorts in this area.  Where you can reassure to relax and feel at ease, sunbathe, read your favorite books quietly, then we recommend it.
In addition, there are also soft water activities. To match the pleasure, such as kayaking or sailing, because the Ao Phrao is a place where the waves are calmer than other beaches.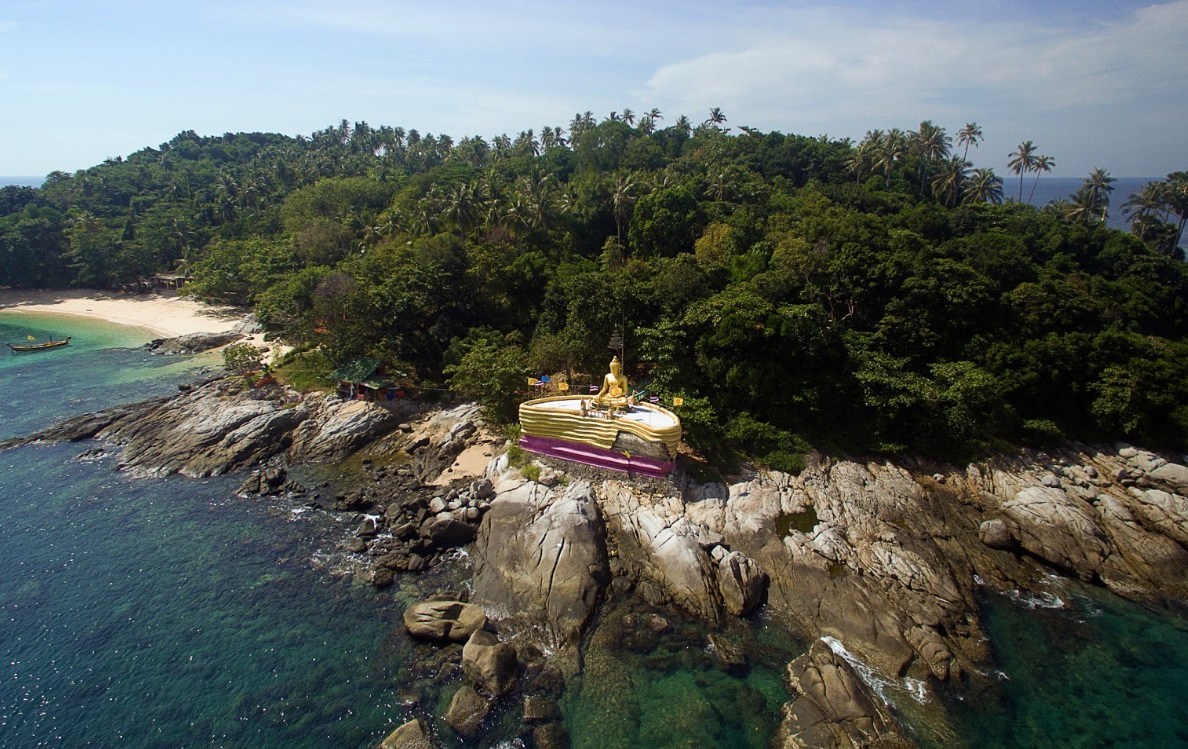 Koh Kaew Phisarad Temple
Koh Kaew Pisarn Temple or Koh Samet Temple is the only temple that is located on Ko Samet. Located only 500 meters from Na Dan Pier, we can walk to the temple easily.  It is a nice temple complex with as highlight a big sitting Buddha statue in the back of the temple facing the sea.
🌴 Getting to Koh Samet
The boat that crosses to Ko Samet provides for general passengers. You can choose a one way or roundtrip ticket. If you buy a roundtrip ticket there is no catch, you don't have to declare your return date or choose a certain time. , there are several piers such as Sribanphe Pier, Nuan Thip Pier, Phe Pier, etc.
🌴 Boat fares
Na Dan Pier or Sai Kaew Beach: price 100 baht ( travel about time 30 minutes )
Ao Wong Duan : price 120 baht ( travel about time 40 minutes )
Ao Noi Na: price 120 baht ( travel about time 30 minutes )
Ao Phrao: price 120 baht ( travel about time 40 minutes )
Ao Wai: price 200 baht ( travel about time 60minutes )
Ao Kio or Ao Karang: price 200 baht ( travel about time 1 hour 10 minutes )
source: kohsamed.org
Hope you enjoy your weekend or your holidays at Koh Samet.
3
4
8
Due to some technical problem that we have to send next categories of car for customers without prior notice, however price will remain the same we discussed ( not charge more ) or in case have to down grade your car type we will collect as per actual rate of those car type.
Cancellation of your booking must be writing by email back to us.
Once the tour has started, no refund for any unused portion or part of the tour or services to be provided will be given. If you want to make any changes to the tour, or depart the tour early, such alteration or departure will be entirely at your own expenses and liability. You will also need to contact us in writing to the tour operator your reason for leaving the tour.
เนื่องจากปัญหาทางเทคนิคบางประการ ทำให้เราต้องส่งรถประเภทถัดไปให้ลูกค้าโดยไม่ต้องแจ้งให้ทราบล่วงหน้า อย่างไรก็ตาม ราคาจะยังคงเท่าเดิมที่เราพูดคุยกัน (ไม่คิดค่าบริการเพิ่ม) หรือในกรณีที่ต้องลดขนาดประเภทรถ เราจะเก็บตามอัตราจริง ของรถประเภทนั้นๆ
การยกเลิกการจองของคุณจะต้องเขียนอีเมลกลับมาหาเรา
เมื่อทัวร์เริ่มต้นแล้ว จะไม่มีการคืนเงินสำหรับส่วนใดส่วนหนึ่งของทัวร์หรือบริการที่ไม่ได้ใช้ หากคุณต้องการเปลี่ยนแปลงทัวร์หรือออกเดินทางก่อนเวลา การเปลี่ยนแปลงหรือออกเดินทางดังกล่าวจะเป็นค่าใช้จ่ายและความรับผิดทั้งหมดของคุณ คุณจะต้องติดต่อเราเป็นลายลักษณ์อักษรถึงผู้ให้บริการทัวร์ถึงเหตุผลในการออกจากทัวร์